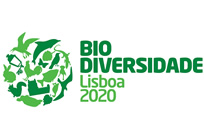 In 2002, the signatory countries of the Convention on Biological Diversity committed to achieve, by 2010, a significant reduction in the rate of biodiversity loss. The Council of the European Union has set an even more ambitious target for 2010: to stop the loss of biodiversity in Europe. To mark this date, the year 2010 was defined by UNESCO as the International Year of Biodiversity, later expanded to the Decade of Biodiversity (2011-2020).
In this context, in March 2010, a Cooperation Protocol was established between Lisboa E-Nova, Lisbon Municipality and the Institute for Nature Conservation and Biodiversity, with the pioneering and ambitious goal of increasing the biodiversity potential of Lisbon city by 20% until 2020. In this Protocol, the Parties committed to constitute a Task Force, with representatives of the above entities and invited experts from the Science Faculty of the University of Lisbon, and to prepare, among other reference documents, an Urban Biodiversity Matrix of Indicators. Under this Protocol, an Advisory Committee was also formed, comprising representatives from several Institutions or individual experts.

In September 2012, the Task Force finalized editing the book "Biodiversity in the City of Lisbon: a Strategy for 2020", which integrated the "Urban Biodiversity Matrix of Indicators", the "Characterization of Biological Diversity in the city of Lisbon" and the "Biodiversity Strategy".

Concerning the activities promoted by the Task Force, we highlight the Conference "Mainstreaming Ecosystem Services into Decision-Making" (July 29th, 2010), the Workshop "Biodiversity: An Opportunity for Urban Quality of Life" (July 7th 2011) and the International conference "Biodiversity in Urban Environment" (November 23rd, 2011).

Partners:
| | |
| --- | --- |
| Câmara Municipal de Lisboa | |
| Instituto da Conservação da Natureza e da Biodiversidade | |
| Faculdade de Ciências da Universidade de Lisboa | |
Sponsors:
| | |
| --- | --- |
| Fundação EDP | |
| SIMTEJO - Saneamento Integrado dos Municípios do Tejo e Trancão, S.A | |