"Coopetir" is the term resulting from the combination of the words "cooperation" and "competition". Based on these concepts, Lisboa E - Nova, in partnership with the Municipality of Lisbon (CML) , developed in the social neighborhood of Boavista, the Coopetir Project. Under the Action Programme "Eco - Neighbourhood Boavista Environment +" inserted in the NSRF and operated by CML, the Project consisted of a challenge posed to 100 families of the neighborhood to cooperate in order to promote domestic savings of electricity, natural gas and water.
The project began with the production and distribution of "ECO - Booklets" through the 1500 residences of Boavista, containing " clues " for saving energy and water and proposals for the improvement of the environment of the neighborhood and the City.
Phase 2 consisted of selecting and training of 7 young residents - "Neighborhood assistants", together with the Association of Residents and Friends of Bairro da Boavista (ARMABB) . They began to register the monthly measures of electricity, natural gas and water from 100 families, and delivered and explained leaflets with the position of each family in the "coopetition", in the shape of charts and "smiles" . Small gifts were also distributed, to encourage energy and water saving (efficient light bulb, shower valve and thermometer for the fridge/freezer) . An online Platform for consumption control was also developed.
At the end of the Project (March 2014), the families who have achieved the greatest savings were awarded with a prize, as well as all the families who participated in the "coopetition".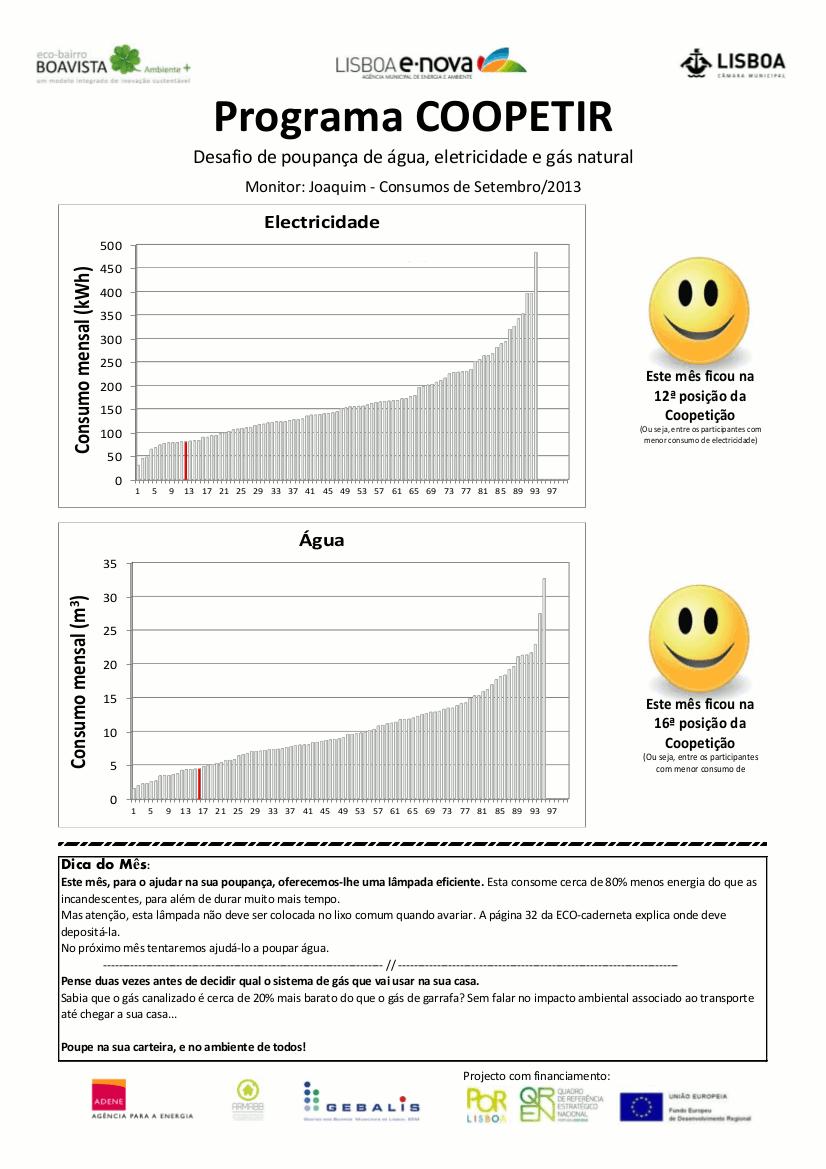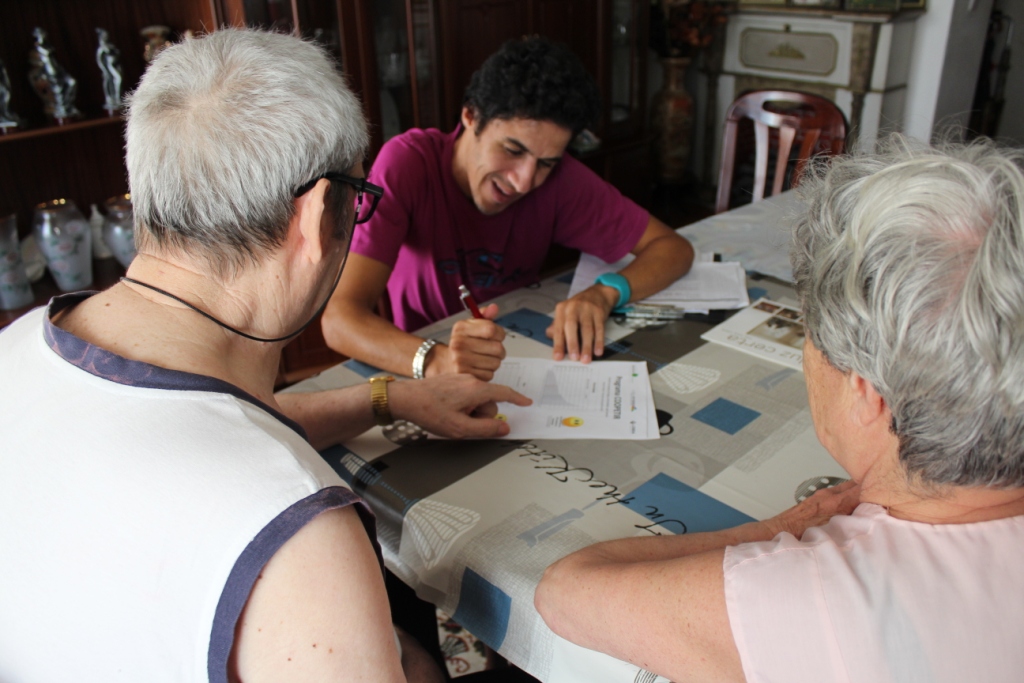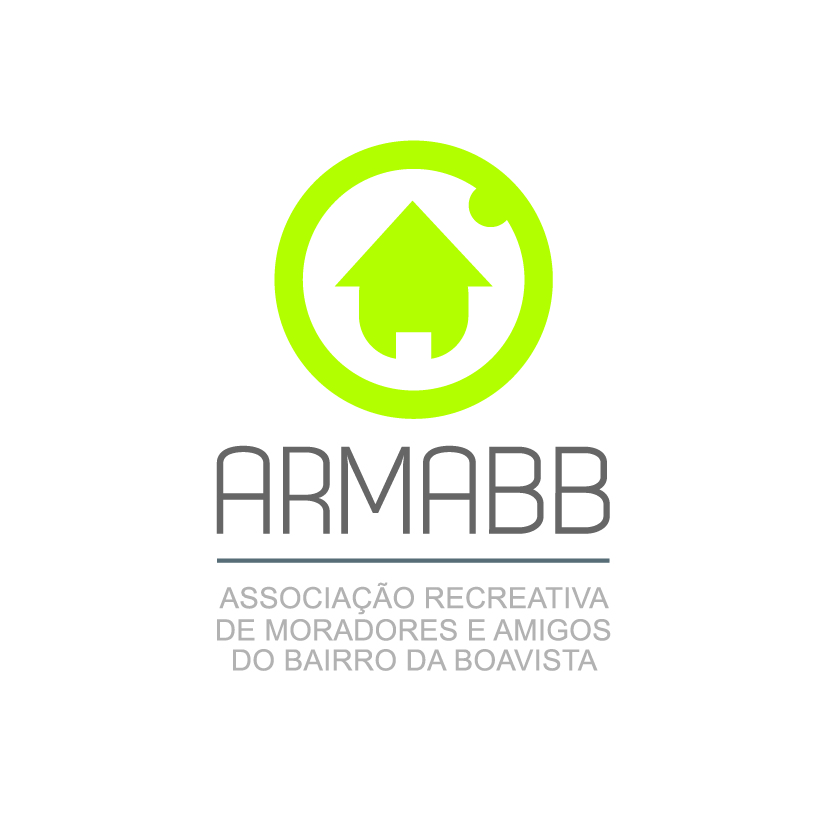 Supported by: