The objective of this project, supported the National PPEC - Plan for Promoting Efficiency in Electricity Consumption, is the replacement of the traditional incandescent light bulbs by LED (light emitting diodes), which represents a great range of advantages: road traffic safety, lower costs in energy consumption and maintenance and sustainability.

The power of a LED lamp differs from 6 to 15 Watts; therefore, the consumption is reduced in 80%, comparing with incandescent light bulbs of 100 W. Moreover, the lifetime for a LED bulb, 12 W (for traffic lights) is 11 years and 0.23 years for a traditional one with a power of 100 W (following the Portuguese Energy Regulation Entity).

Together with lower energy consumption, higher lifetime and lower temperature, during operation, the LED lighting allows the continuous equipment operation until the elimination of 20% of the whole group of bulbs, without lowering the quality of the light emitted by the traffic light. Another advantage is the elimination of the ghost effect, once the solar light reflection is halved regarding the one resulted by the conventional technology. This is important to reduce the wrong impression of a connected light when it is in fact not connected.

This Project consists in the replacement of 1500 incandescent bulbs for LED in traffic lights in the 1st phase (downtown area – Baixa-Avenida da Liberdade) and 2500 incandescent bulbs for LED in the 2nd phase (important roads in the Centre of Lisbon). These actions represent considerable energy savings (about 90%), road safety and maintenance costs reductions.

Map: SOURCE: CML - DMPCST - DSRT
At the moment Lisbon has about 24,000 lights traditional lamps, and the savings potential 7 million kWh and 750.000 €. The investment payback with this project is between 3-5 years.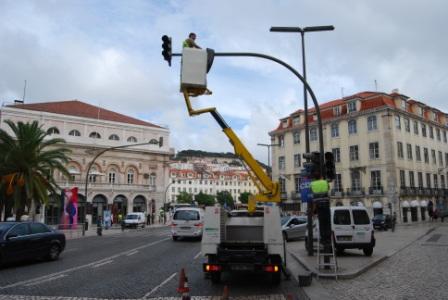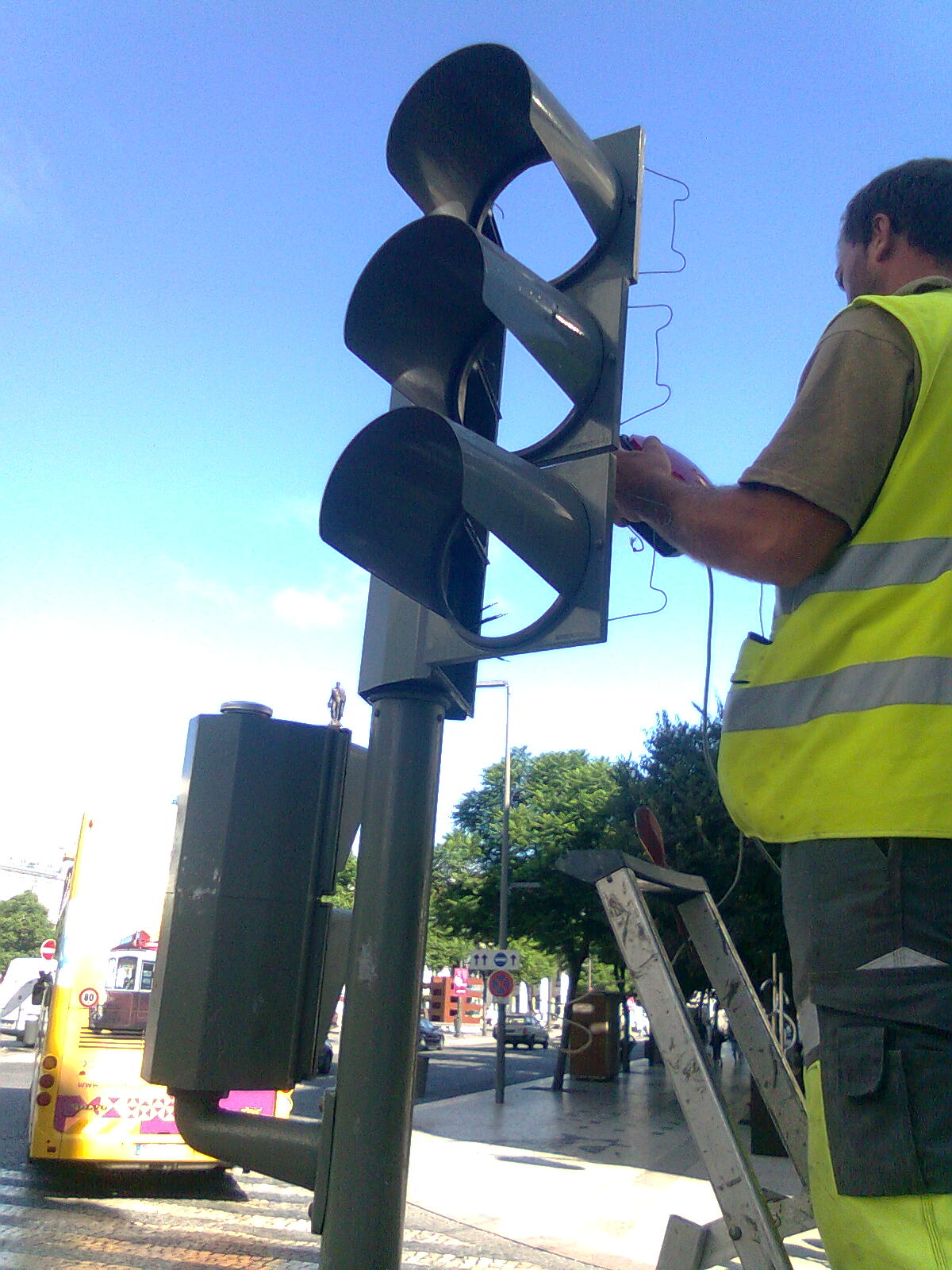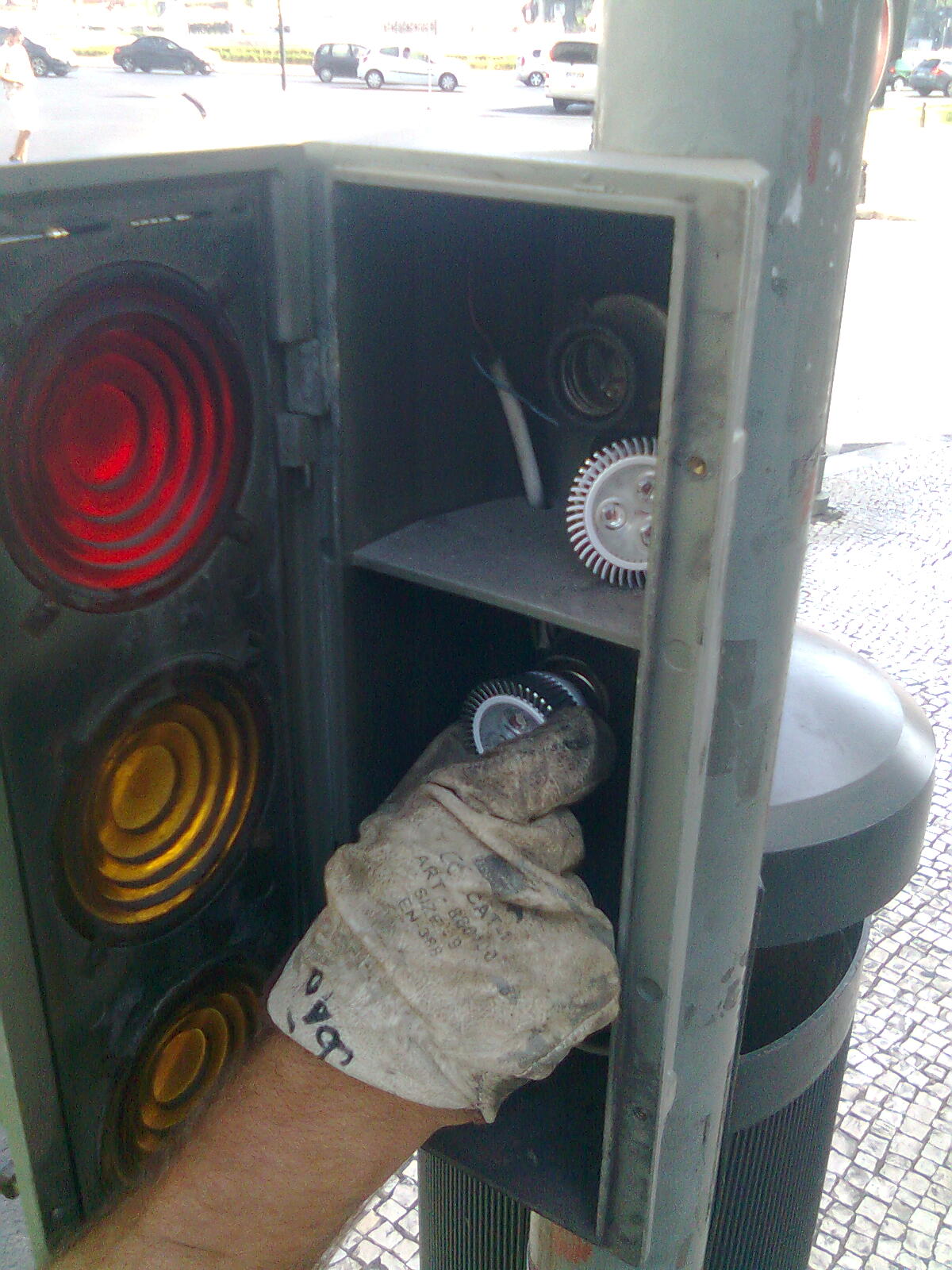 Monitoring of LED techonogies used:
Monitoring of crossroads Av. da Liberdade / Restauradores (click to enlarge the figures):
Monitoring of crossroads Av. Liberdade / Rua Barata Salgueiro (click to enlarge the figures):
Monitoring of crossroads Rua dos Fanqueiros / Rua da Conceição / Rua de São Julião / Rua do Comércio (click to enlarge the figures)::

This monitoring is developed by EDP Services, Municipality of Lisbon, Eyssa-Tesis and Lisboa E-Nova.
Promoter of the Project: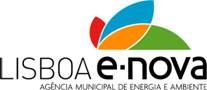 Partners:
| | |
| --- | --- |
| ERSE | |
| Câmara Municipal de Lisboa | |
| Eyssa-Tesis | |
LED Technology used: