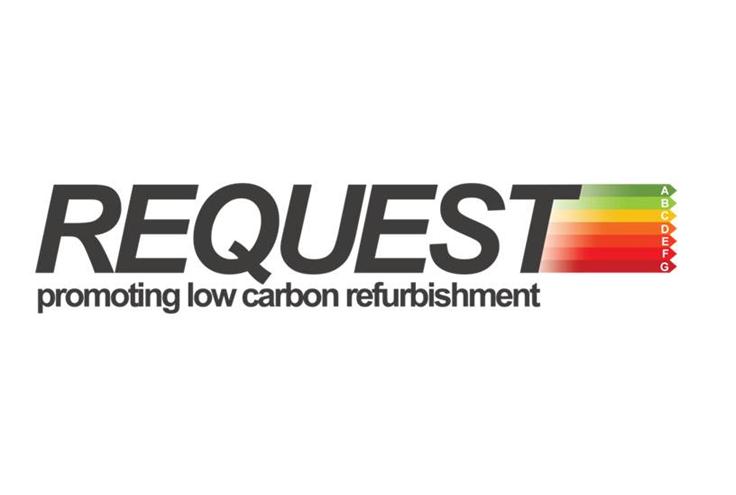 http://www.building-request.eu/pt/

The goal of the REQUEST project was to increase the uptake of low carbon renovation measures in residential properties across Europe for all ownership tenures. Working as an EU-consortium (of national energy agencies and building research institutes of 11 member states), we focused on addressing one of the key barriers to action for property owners, namely easy access to a reliable quality installer or, in the case of major renovation, a range of professionals, referred to for the purpose of this project as the supply chain. The project regarded upon Energy Performance Certificates (EPCs) as a starting point for a chain of quality renovation actions and aimed to enforce the role of EPCs in this perspective. EPCs need to contain qualitative and comprehensible recommendations, motivating homeowners and tenants to commission a joined up renovation product where they can trust the quality of the delivered renovation.
The REQUEST project provided national and regional agencies across the EU with a set of tried and tested tools and techniques which they can use to promote:
- An integrated customer journey leading dwelling owners or tenants from EPC information to low carbon action;
- An integrated supply chain for professionals involved in renovation processes, with mutual recognition of the roles of the various trades involved enhancing quality, professionalism, ease of use and confidence in the outcome for the dwelling owner/tenant.
These objectives were met through collaboration and interaction with key actors from the 4 different target groups involved:
- Demand side - Individual householders and the multi-residential building owners/managers
- Supply side - Building professionals and trading organizations
- Intermediary - EPC-advisors, architects
- Regulators and facilitators - Government agencies, experts in low carbon renovation
In Portugal, ADENE worked in this project with Lisboa E-Nova.

Communication and Dissemination Actions:
WORKSHOP 2011/12/05
Certificado Energético - Medidas de Melhoria

WORKSHOP 2012/01/19
Certificado Energético - Medidas de Melhoria

CONSORTIUM IN PORTUGAL:


With collaboration of the following Assotiations: